The 2014 Parade will take place on Monday, September 1st, starting at 10 a.m. in downtown Naperville.
Thank you for your interest and we look forward to this year's parade!!
The 2014 Parade Route will be the traditional route, starting at Naperville North, heading south on Mill Street, turning east onto Jefferson Ave., then south on Main Street, then west onto Porter ending at Naperville Central High School. Below is a map of the parade route: (click the image for a larger version)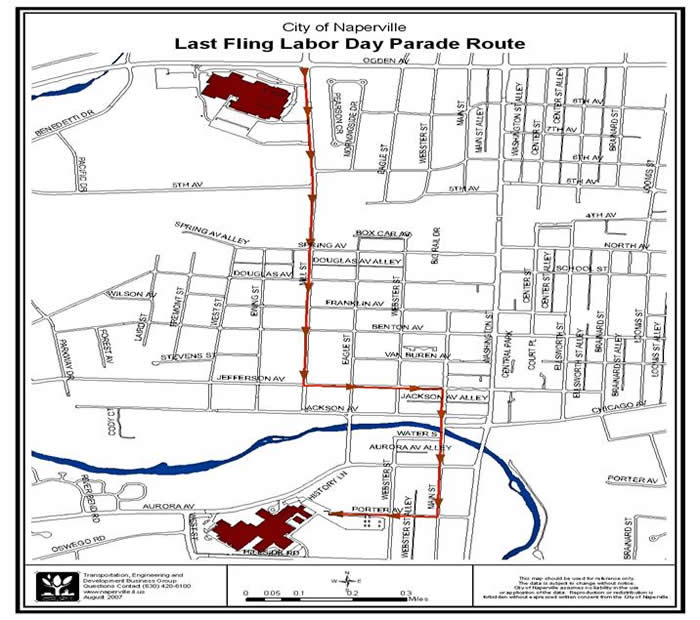 Information and Entry for parade applicants is located here. Thank you for your interest. If you have additional questions, please contact the parade chairpersons.
Please be sure to go to the parade in person and then enjoy it again on NCTV Channel 17. NCTV17 will have a full production crew out to tape the entire parade. The parade will air on Labor Day at 7 p.m., and 11 p.m. on NCTV 17 through video streaming. Check the schedule each week at NCTV 17 for additional air times.