Contact Information:
Naperville Jaycees Last Fling
P.O. Box 2372
Naperville, IL 60567-2372
Phone: 630-961-4143
Fax: 630-566-5181
E-mail: admin@lastfling.org
2018 Last Fling Executive Committee: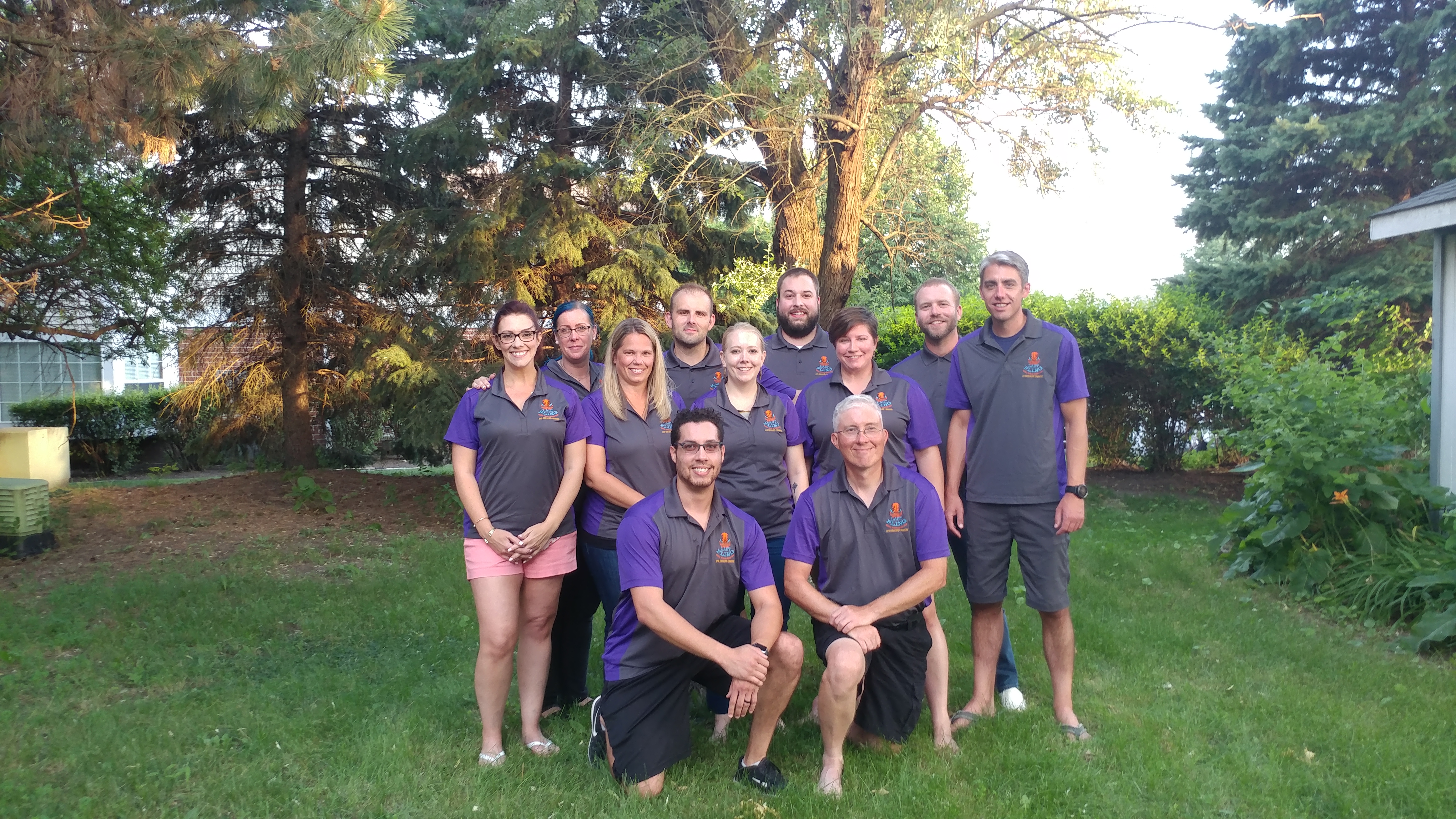 Jim Groat & Cori Cozort - Executive Director(s)
Cori is excited to serve as Co-Executive Director of the Last Fling. Last year she served on the Last Fling Executive Committee overseeing Special Events and Family Fun Land. She previously has served as the Last Fling Food Vendor Chair and tries to help out wherever needed at the Last Fling. She has also served on the Board of Directors for the Naperville Jaycees and was the Social Committee Chair. When she is not volunteering, Cori is a Senior Associate at Giamanco Law Partners.
Click HERE to email Jim & Cori.
Denise Pape - Administrator & Manpower
Denise has been the admin for the Last Fling since January 2015. Her favorite part about Last Fling is seeing everything come together. Being the admin, she gets to work on the behind the scenes details from filing of permits to breaking down the event. The whole experience is very rewarding for her and makes for a memorable weekend for the city, attendees and volunteers who work the event.
For admin questions, click HERE to email Denise.
For manpower, click HERE to email Denise.
Zak Kates - Finance
Zak has been a Naperville Jaycee for over 5 years. He was the Treasurer of the Naperville Jaycees (the non-profit organization that oversees and runs the Last Fling) in 2017. By day he's a web developer for Simple Edge Marketing and by night he's a dad, a husband and in constant pursuit of adventures.
Click HERE to email Zak.
David Byrne & Joe Mayer - Logistics
David Byrne has literally lost count of the number of festivals and outdoor events he has built in the Naperville area. As a Jaycee David held a myriad of leadership positions including the office of Last Fling Co-Executive Director in 2010.
Click HERE to email David & Joe.
Michelle Austin & Beth DeGeeter - Family Fun Land
Michelle is a wife, mother and entrepreneur. She married her husband, Jack, in 2006 and they have 2 beautiful girls ages 20 and 10. She homeschools their youngest daughter and wears many hats. She nannies for 2 wonderful kids and has her own international cosmetics business. Michelle joined the Jaycees in 2016 and was able to chair for Family Fun Land in 2017. In her free time, she likes to volunteer, go to the movies, read and ride horses.
Click HERE to email Michelle & Beth.
Kat Stapleton - Entertainment
Kat is a proud 2+ year member of the Naperville Jaycees and greatly enjoys investing back into her community. Kat believes voluntarism is part of what makes businesses, neighborhoods, and communities stronger and shares her passion for helping others alongside her 3 young children. As a Jaycee, Kat has served as Engagement Committee Chair for 2 years, served on the Board of Directors for 2017, and is excited to serve as the Entertainment Chair of the 2018 Last Fling Executive Committee bringing fantastic entertainment and fun this Labor Day weekend, while raising funds and support for the many local great chairitable causes. Kat also enjoys serving members of the Naperville community in her professional role as the Smart Branch Bank Manager for BMO Harris Bank in Naperville where you can visit to learn how she and her staff blend new technology with the traditions of great personal customer service in banking.
Click HERE to email Kat.
Erik Barfuss & Kelly Beyer - Food & Beverage
As a lifelong resident of Naperville, Kelly attended the Last Fling as a child. In 2011 she began assisting at various Naperville Jaycees events and became a member in 2013. For the next two years, Kelly chaired Last Fling Food Vendors. In 2015 and 2016, she joined the Executive Committee over the event. Kelly is astounded by the dedication, leadership and perseverance shown by her fellow Jaycee members in assembling this particular event. What she appreciates most is how being involved in the Last Fling demonstrates those qualities to her teenage son.
Click HERE to email Erik & Kelly.
Alex Anderson - Public Relations
Alex is the general manager at Oswald's Pharmacy, a 6th generation family owned business in Naperville. He's been a member of the Naperville Jaycee's since 2017 and is excited for his role in PR for the 2018 Last Fling.
Click HERE to email Alex.
Jen Piket - Sponsorship
Jen joined the Jaycees in 2007 and has volunteered for many Jaycee events since then. She served on the Last Fling Executive Committee in 2012 for Sponsorship and in 2013 for Entertainment. Jen is looking forward to working with Sponsors in 2018! Jen's favorite part of the Last Fling is looking over Rotary Hill during the concerts and seeing it full of people enjoying the show! Jen lives in Naperville with her husband, Kevin, and 3 busy kids!
Click HERE to email Jen.
Lauren McLaughlin - Special Events
Lauren McLaughlin joined the Jaycees in 2014 and has enjoyed serving in a variety of roles including, food giving committee, membership, and serving on the board of directors. She feels that being a part of the Jaycees is a fulfilling way to give back to community as well as having fun and making great friends. Being a Naperville native, Last Fling has been a part of her life for many years and has too many memories to count…she can't wait to make new ones this year!
Click HERE to email Lauren.
Tyler Petersen - Ticketing
Tyler is in his second year of the Jaycees and also sits on the Board of Directors for the Naperville Jaycees. Tyler is looking forward to the 2018 Last Fling and beyond with the Naperville Jaycees.
Click HERE to email Tyler.