E-mail Address: publicrelations@lastfling.org
2018 Press Releases:
*NOW ACCEPTING 2018 BAND SUBMISSIONS
*VOLUNTEER OPPORTUNITIES AVAILABILE
*SATURDAY MAIN STAGE BAND ANNOUNCEMENT
*SPONSOR THE 2018 LAST FLING
*FRIDAY MAIN STAGE BAND ANNOUNCEMENT
*FRANK E.'S FLING MILE ANNOUNCEMENT
*SUNDAY MAIN STAGE BAND ANNOUNCEMENT
The Naperville Jaycees is a non-profit service organization with more than 100 young persons dedicated to personal development through community service. The group organizes and staffs the Last Fling in close cooperation with the City of Naperville, the Naperville Park District, numerous Naperville community organizations and hundreds of volunteers. Proceeds from the Last Fling are given to non-profit organizations in the community and throughout DuPage County. Over the past two decades, the Naperville Jaycees raised and donated more than one million dollars to various organizations in the Naperville community. Visit www.NaperJaycees.org for more information.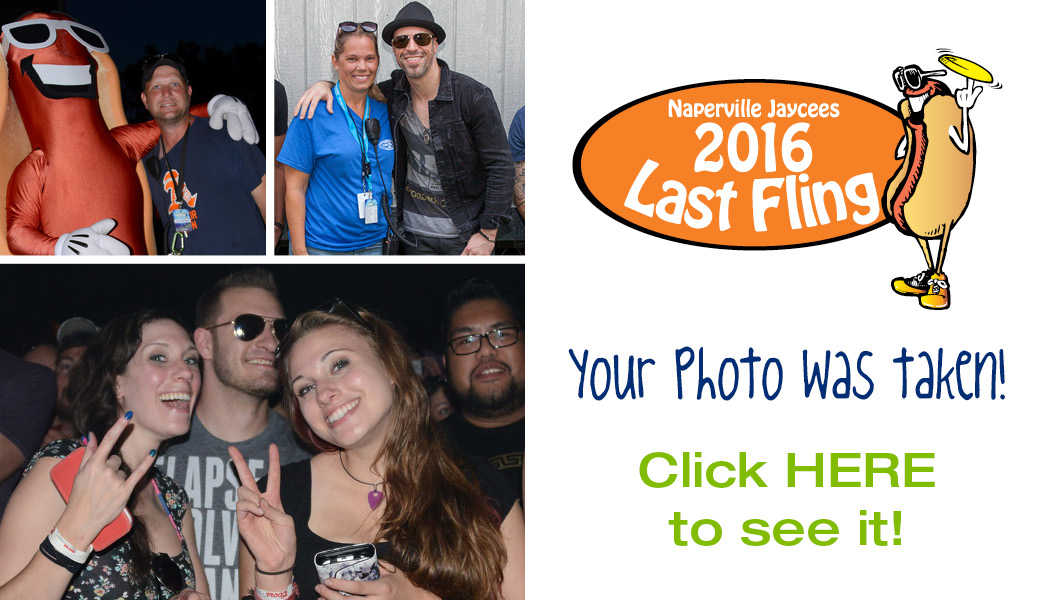 Photography - Special thank you to:
James Hoch Photography WEB EMAIL
Joani Veenstra - JC Photography
Karla Bellandi