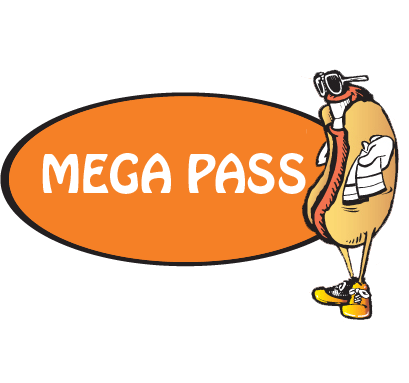 The 2012 Last Fling Carnival is fun and exciting experience for the whole family, located along Jackson Avenue between Main and Ewing Streets. With 22 rides and games the Last Fling Carnival is sure to please all ages. Mega Passes are on sale now through August 30th at select Jewe-Osco locations (listed below). The Mega Pass offers unlimited rides during the entire weekend for $49.99 if purchased in advance. Mega Passes will be on sale Labor Day Weekend (Aug 31-Sept 3) for $60 at Carnival Ticket Booths.
Jewel-Osco Locations
Aurora (Eola & N. Aurora)
Bolingbrook (Boughton & Naperville Rd.)
Lisle (Maple & Route 53)
Naperville (Naper Blvd & 75th St.)
Naperville (Ogden & Washington)
Naperville (Ogden & Aurora Rd.)
Naperville (95th St. & Route 59)
Wheaton (Buttefield & Naperville Rd.)
Take advantage of Carnival Deal Day Saturday, September 1st, from 10 AM - 4 PM with unlimited rides for $20 per person. - EXTENDED TO SUNDAY!
All rides range from 2 to 4 tickets per person, and tickets can be purchased at Carnival Ticket Booths on Jackson Avenue.
$1 = 1 ticket
$10 = 10 tickets
$20 = 21 tickets*
$30 = 33 tickets*
*NOTE: Automated ticket machines will only give $1 per ticket regardless of how much money is put in them. To obtain the extra tickets please go to the manual ticket windows.
Days

Carnival Hours of Operation
Carnival Tickets Will Be Sold
Friday, August 31
5 p.m. - 11 p.m.
5 p.m. - 10:30 p.m.
Saturday, September 1
10 a.m. - 11 p.m.

10 a.m. - 10:30 p.m.

(Saturday Carnival Deal Day 10:00 a.m. - 4:00 p.m.)

Sunday, September 2
10 a.m. - 11 p.m.

10 a.m. - 10:30 p.m.

(Special Disabilities rides from 10 a.m - Noon)

Monday, September 3
10 a.m. - 6 p.m.
10 a.m. - 5:15 p.m.
Rides for patrons with Special Disabilities are on Sunday, September 2, from 10 a.m. to Noon. Patrons with Special Disabilities will get priority-no wait seating and will ride free of charge. All participants must have a chaperone; please stop by the carnival ticket booth to pick up a wristband.
DUNK TANK!
Our apologies, the dunk tank has been cancelled for 2012.